The Water Dancers (Hardcover)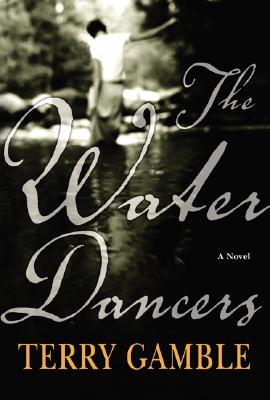 Description
---
A stunning new voice in literary fiction makes her remarkable debut in a moving, lush, and brilliantly rendered tale of the walls between wealth and poverty, love and duty, and a rich evocation of the years following America's greatest trial and triumph.
Terry Gamble's The Water Dancers is the story of Rachel Winnapee, a poverty-stricken, sixteen-year-old Native American orphan who goes to work at the opulent March family summer home on the shores of Lake Michigan in the post-World War II summer of 1945. A young woman with no delusions about her place in this world of privilege, she quickly adapts to her role as an obedient servant expected to remain silent and unobtrusive while catering to her employers' wishes. Surrounded by a wealth she never imagined, she strives to remain invisible, until she is assigned the task of caring for the family's tragically scarred, emotionally shattered young scion, Woody March.
A veteran who lost a leg in the Pacific conflict, Woody is haunted by his injuries and battlefield experiences -- and by the loss of the older brother he emulated -- and now desires only relief from his twin agonies of pain and memory. He recognizes a kindred spirit in this gentle and mysterious child-woman who is so unlike anyone he has ever known yet who understands the depths of human suffering. In Rachel's eyes, Woody is a noble, tortured prince, and her fervent wish to help ease his torment soon metamorphoses into more intense and irrevocable feelings of love and need.
But if Rachel is a young woman with no future, Woody's has already been mapped out in intricate detail: as the last surviving March son, he is to run a successful banking business, marry the well-bred Elizabeth, and raise a family who will carry on the March name with distinction. Yet the obligations he never questioned prior to the war are becoming increasingly odious to him -- especially now, as he feels himself becoming irresistibly drawn to Rachel in ways no one else in his world would understand or tolerate. As the relationship between two lost and damaged souls intensifies, they move toward the one pivotal event that will alter their lives in ways both heartbreaking and profound.
An unsparing portrayal of the conflicts of race, culture, and class that lays bare the complex passions and deepest yearnings of the human heart, Terry Gamble's The Water Dancers possesses a lyrical, strong, and assured artistry and heralds the arrival of a major new American novelist.