I Rise (Paperback)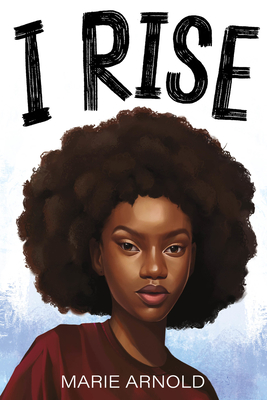 $15.99

Not In Store - Available to special order for pickup or ship. For even speediest shipping we suggest our Bookshop.org page!
Description
---
"A love letter to Harlem and hope. I Rise is smart and funny and full of heart.*"
Fourteen-year-old Ayo who has to decide whether to take on her mother's activist role when her mom is shot by police. As she tries to find answers, Ayo looks to the wisdom of her ancestors and her Harlem community for guidance.
Ayo's mother founded the biggest civil rights movement to hit New York City in decades. It's called 'See Us' and it tackles police brutality and racial profiling in Harlem. Ayo has spent her entire life being an activist and now, she wants out. She wants to get her first real kiss, have a boyfriend, and just be a normal teen.
When her mom is put into a coma after a riot breaks out between protesters and police, protestors want Ayo to become the face of See Us and fight for justice for her mother who can no longer fight for herself. While she deals with her grief and anger, Ayo must also discover if she has the strength to take over where her mother left off.
This impactful and unforgettable novel takes on the important issues of inequality, systemic racism, police violence, and social justice.
 *Kwame Alexander, New York Times bestselling author
About the Author
---
Marie Arnold was born in Port-Au-Prince, Haiti, and came to America at the age of seven. She grew up in Brooklyn, New York alongside her extended family. Marie enjoys creating stories full of adventure and wonder that center on girls of color. When she's not writing, she's adding to her insanely long Netflix queue and trying not to order pizza. She lives in Los Angeles, California. She is the author of The Year I Flew Away and I Rise.
Praise For…
---
From the first line to the last, this novel sings. It's a poetic and powerful anthem of justice. A love letter to Harlem and hope. I Rise is smart and funny and full of heart. — Kwame Alexander, New York Times best-selling author
"Arnold (The Year I Flew Away) depicts even the narrative's most painful moments with compassionate prose, exploring Ayo's struggles to navigate her newfound responsibilities, her frustration with an unjust system, and her mourning of her quickly vanishing childhood with nuance and heart. A lively, complex cast and their unignorable plea for safety, respect, and equality rounds out this potent novel." — Publishers Weekly (starred review)
"Arnold threads Black history, culture, and current events into her narrative, giving the reader a firsthand view of what it means to be young and Black in New York City today through Ayo's experiences. A powerful and very engaging story of a strong, determined young lady and a call for social justice and understanding." — School Library Journal (starred review)
The way Arnold poses the question of how much one must "pay for the crime of living while Black" will prompt both Black and non-Black readers to ask difficult questions of themselves and society at large. This is simultaneously an intimate story with rich character development and a call to action. A powerful novel about systemic racism that challenges readers. — Kirkus Reviews
Arnold's powerful story unfolds the complexities of the life of a Black child in America and how their Blackness is an aspect of their character permanently stitched into their skin. This book is rich with Black history and truth, and Arnold aptly proves the point that there are indeed two Americas. A powerful read for justice-minded teens. — ALA Booklist
"This novel should appeal to readers who enjoyed Thomas's The Hate U Give, Stone's Dear Martin, and Watson's Love Is a Revolution. References to famous Harlem figures such as James Baldwin, Countee Cullen, Arthur Mitchell, and Zora Neale Hurston allow for deeper discussions of the history of Harlem as a place for Black intellectual thought and art." — Horn Book Magazine