Democracy's Rebirth: The View from Chicago (Paperback)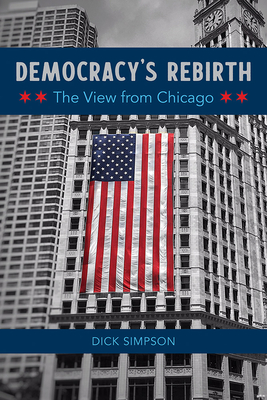 $19.95

Not In Store - Available to Special Order
Description
---
Dick Simpson draws upon his fifty-year career as a legislator, campaign strategist, and government advisor to examine the challenges confronting Americans in their struggle to build the United States as a multiracial, multiethnic democracy. Using Chicago as an example, Simpson examines how the political, racial, economic, and social inequalities dividing the nation play out in our neighborhoods and cities. His investigation of our current crisis and its causes delves into issues like money in politics, low voter participation, the politics of resentment, political corruption, and a host of structural problems. But 
Democracy's Rebirth
 goes beyond analysis. Simpson lays out a sober, practical manifesto meant to inspire people everywhere to educate themselves and do the hard work of creating the kind of strong institutions that will allow true democracy to flourish.
With a foreword by Mayor Lori E. Lightfoot.
About the Author
---
Dick Simpson is a professor, former head of the Department of Political Science at the University of Illinois at Chicago, and a former Chicago alderman and congressional candidate. His books include Corrupt Illinois: Patronage, Cronyism, and Criminality; Winning Elections in the 21st Century; and The Politics of Compassion and Transformation.
Praise For…
---
"Simpson's book provides a thorough diagnosis for what's gone wrong with the country's democratic ideals." --NewCity

"His proposals represent nothing short of the rebirth of our democracy on both a local level and the national level--values that I have personally fought for in my mayoral campaign and administration. Democracy's Rebirth: The View from Chicago helps illuminate both our past and our way forward toward a government and society that are more fair, equitable, and effective for all its residents, and a successful future that we can all equally engage and benefit from."--Mayor Lori E. Lightfoot, from the Foreword

​"Dick Simpson, a friend and colleague for many years, writes from real-life experience. As a former Chicago alderman and political scientist, he knows what he is writing about in Democracy's Rebirth. He helps us see a better future."--Congresswoman Jan Schakowsky