Witness: Stories (Hardcover)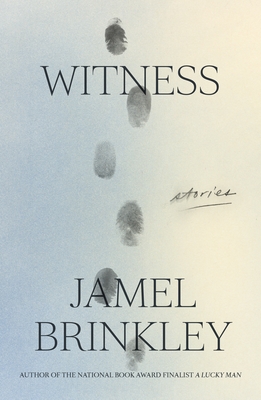 $26.00

Coming Soon - Available for Pre-Order Now
Staff Reviews
---
A simmering tour-de-force, Brinkley has evolved by every imaginable measure since the publication of A Lucky Man, his debut collection. With every story set in New York City, each of Brinkley's protagonists wrestle with isolation and the experience of being unmoored. In the hands of a lesser writer, these themes would swiftly fall flat and lose dimension, however, the scope and depth of Brinkley's imagination funnels a deft particularity into each of these ten stories. Complex and beautifully crafted, Witness will leave you anxious to read more of this sublime author's work.
— Malik
Description
---
From a National Book Award finalist, Witness is an elegant, insistent narrative of actions taken and not taken.

What does it mean to take action? To bear witness? What does it cost?

In these ten stories, each set in the changing landscapes of contemporary New York City, a range of characters—from children to grandmothers to ghosts—live through the responsibility of perceiving and the moral challenge of speaking up or taking action. Though they strive to connect, to remember, to stand up for, and to really see each other, they often fall short, and the structures they build around these ambitions and failures shape not only their own futures but the legacies and prospects of their families and their city.

In its portraits of families and friendships lost and found, the paradox of intimacy, the long shadow of grief, the meaning of home, Witness enacts its own testimony. Here is a world where fortunes can be made and stolen in just a few generations, where strangers might sometimes show kindness while those we trust—doctors, employers, siblings—too often turn away, where joy comes in snatches: flowers on a windowsill, dancing in the street, glimpsing your purpose, change on the horizon.

With prose as upendingly beautiful as it is artfully, seamlessly crafted, Jamel Brinkley offers nothing less than the full scope of life and death and change in the great, unending drama of the city.
About the Author
---
Jamel Brinkley is the author of A Lucky Man: Stories, which won the Ernest J. Gaines Award for Literary Excellence and was a finalist for the National Book Award, the PEN/Robert W. Bingham Prize for Debut Fiction, the Story Prize, the John Leonard Prize, and the Hurston/Wright Legacy Award. He has also been awarded an O. Henry Prize, the Rome Prize, a Wallace Stegner Fellowship, and a Lannan Foundation Fellowship. His work has appeared in The Paris Review, A Public Space, Ploughshares, and The Best American Short Stories. He was raised in the Bronx and in Brooklyn, New York, and currently teaches at the Iowa Writers' Workshop.
Praise For…
---
"Jamel Brinkley is one of the best story writers we have. Witness is a book of psychological acuity, of graceful sentences, of devastation and heart. Read everything this man writes, and know the world anew."
—Justin Torres, author of We the Animals

"Jamel Brinkley reminds one of iconic short-story writers Edward P. Jones and Mavis Gallant. His characters, full of mysteries and secrets, do not strive to be something larger than life, nor do they allow themselves to be reduced into categorizable and explicable figures. Each story in Witness brings a novel's worth of richness and complexity. This is a dazzling collection by a masterful storyteller."
—Yiyun Li, author of The Book of Goose

"In Witness, Jamel Brinkley explores the longings and fears of his characters with a tenderness and generosity of spirit that makes the reader hurt when they hurt, and rejoice in life's surprising moments of joy alongside them. He renders worlds both familiar and new with precision and clarity, showing the many ways that place has the power to mark people, whether they be young boys, old men or the people society pushes to its margins. Read Witness and allow yourself the pleasure of seeing the world as Brinkley sees it."
—Angela Flournoy, author of The Turner House

"Brinkley's sentences are daggers. He writes about the shifting intimacies of community and love with wit and warmth."
—Raven Leilani, author of Luster