Intersectional Identities and Educational Leadership of Black Women in the USA (Hardcover)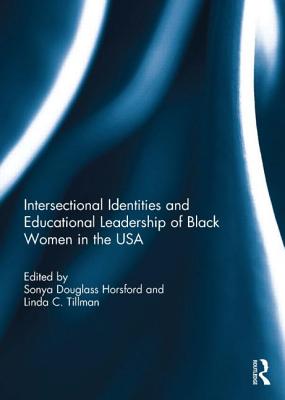 Description
---
This volume examines the educational leadership of Black women in the U.S. as informed by their raced and gendered positionalities, experiences, perspectives, and most importantly, the intersection of these doubly marginalized identities in school and community contexts. While there are bodies of research literature on women in educational leadership, as well as the leadership development, philosophies, and approaches of Black or African American educational leaders, this issue interrogates the ways in which the Black woman's socially constructed intersectional identity informs her leadership values, approach, and impact.
As an act of self-invention, the volume simultaneously showcases the research and voices of Black women scholars - perspectives traditionally silenced in the leadership discourse generally, and educational leadership discourse specifically. Whether the empirical or conceptual focus is a Black female school principal, African American female superintendent, Black feminist of the early twentieth century, or Black woman education researcher, the framing and analysis of each article interrogates how the unique location of the Black woman, at the intersection of race and gender, shapes and influences their lived personal and/or professional experiences as educational leaders.
This collection will be of interest to education leadership researchers, faculty, and students, practicing school and district administrators, and readers interested in education leadership studies, leadership theory, Black feminist thought, intersectionality, and African American leadership.
This book was originally published as a special issue of the International Journal of Qualitative Studies in Education.
About the Author
---
Sonya Douglass Horsford is Associate Professor of Education at George Mason University, where she examines the social context of education leadership, leadership for equity and opportunity, critical race theory in education, and community-based education reform. She is author of the book, Learning in a Burning House: Educational Inequality, Ideology, and (Dis)Integration. Linda C. Tillman is Professor in the Educational Leadership Program at the University of North Carolina-Chapel Hill. She is former Vice President of Division A (Administration, Organization, and Leadership) of the American Educational Research Association and former Associate Director of Graduate Student Development for the University Council for Educational Administration. Her publications include the SAGE Handbook of African American Education and the Handbook of Research on Educational Leadership for Equity and Diversity (with James J. Scheurich).