Exhibit: A Novel (Hardcover)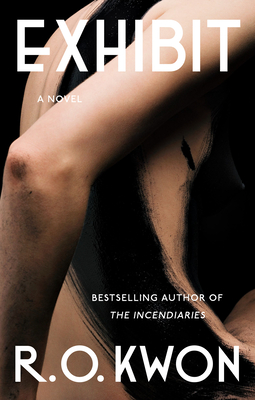 $28.00

Coming Soon - Available for Pre-Order Now
Description
---
From bestselling author R. O. Kwon, an exhilarating, blazing-hot novel about a woman caught between her desires and her life.

At a lavish party in the hills outside of San Francisco, Jin Han meets Lidija Jung and nothing will ever be the same for either woman. A brilliant young photographer, Jin is at a crossroads in her work, in her marriage to her college love Philip, and in who she is and who she wants to be. Lidija is an alluring, injured world-class ballerina on hiatus from her ballet company under mysterious circumstances. Drawn to each other by their intense artistic drives, the two women talk all night.

Cracked open, Jin finds herself telling Lidija about a old familial curse, breaking a lifelong promise. She's been told that if she doesn't keep the curse a secret, she risks losing everything; death and ruin could lie ahead. As Jin and Lidija become more entangled, they realize they share more than the ferocity of their ambition, and begin to explore hidden desires. Something is ignited in Jin: her art, her body, and her sense of self irrevocably changed. But can she avoid the specter of the curse? Vital, bold, powerful, and deeply moving, Exhibit asks: how brightly can you burn before you light your life on fire?
About the Author
---
R.O. Kwon is the author of the nationally bestselling novel The Incendiaries, which was translated into seven languages, named a best book of the year by over forty publications, and was a finalist for the National Book Critics Circle John Leonard Award. With Garth Greenwell, Kwon coedited the bestselling Kink, a New York Times Notable Book and the recipient of the inaugural Joy Award. Her writing has appeared in The New York Times, The New Yorker, Vanity Fair, and elsewhere. She has received fellowships and awards from the National Endowment for the Arts, Yaddo, and MacDowell. Born in Seoul, Kwon has lived most of her life in the United States.
Praise For…
---
Praise for Exhibit

"In prose at once sharp and lush, Kwon crafts a gripping tale of a woman wrestling with the past, while boldly making her own future. A haunting and powerful exploration of art, racism, feminism, and desire, this novel will stay with me a long time."
—Madeline Miller, New York Times bestselling author of Circe and The Song of Achilles
 
"Exhibit is sensational – a novel that's both intimate and operatic, singular and world-encompassing. Kwon's prose is soulful and piercing, chronicling the many ways we lose and find ourselves, blending love and sex and fables between the infinite folds that encompass desire. Exhibit is entirely captivating, and Kwon is truly masterful; it's a book for the mind and the heart and the body, an actual tour de force."
—Bryan Washington, bestselling author of Family Meal and Memorial
 
"Exhibit is extraordinary: brisk, jolting, brilliant, beautiful, true. A ghost story, a tale of passion, a captivating portrait of how art is made, it turns myths upside down, assumptions inside out, all in the most exquisite prose in the bookstore. Kwon is one of the finest American writers, and her latest is a must for all readers."
—Andrew Sean Greer, Pulitzer Prize-winning author of Less is Lost
 
"I tore through this. Exhibit explores how obliteration can be a kind of rebirth, how the nuances of that are complicated by the constraints of chosen and socially imposed identities. Kwon writes about art and ardor with urgency."
—Raven Leilani, New York Times bestselling author of Luster

"A rare jewel of a book, at once forceful and unrepentant, delicate and shimmering. R. O. Kwon carves language into a wondrous, jagged thing, revealing facets of desire usually hidden. To read Exhibit is to feel time slow down."
 —C Pam Zhang, bestselling author of How Much of These Hills Is Gold and Land of Milk and Honey