Archangel's Light (A Guild Hunter Novel #14) (Mass Market)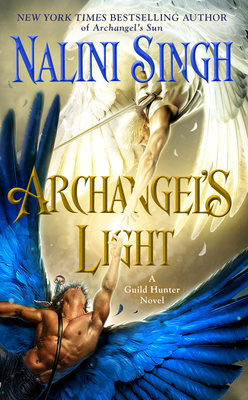 Other Books in Series
This is book number 14 in the A Guild Hunter Novel series.
Description
---
Nalini Singh returns to the world of the Guild Hunters for the most highly anticipated novel of the beloved series—a love story so epic it's been half a millennia in the making…

Illium and Aodhan.  Aodhan and Illium. For centuries they've been inseparable: the best of friends, closer than brothers, companions of the heart. But that was before—before darkness befell Aodhan and shattered him, body, mind, and soul. Now, at long last, Aodhan is healing, but his new-found strength and independence may come at a devastating cost—his relationship with Illium.

As they serve side by side in China, a territory yet marked by the evil of its former archangel, the secret it holds nightmarish beyond imagining, things come to an explosive decision point. Illium and Aodhan must either walk away from the relationship that has defined them—or step forward into a future that promises a bond infinitely precious in the life of an immortal…but that demands a terrifying vulnerability from two badly bruised hearts.
About the Author
---
Nalini Singh is the New York Times bestselling author of the Guild Hunter series, which includes most recently, Archangel's Prophecy. She is also the author of the Psy-Changeling novels including Alpha Night, Wolf Rain, Ocean Light, Silver Silence, and Allegiance of Honor.