The Very Lonely Firefly (Step into Reading) (Library Binding)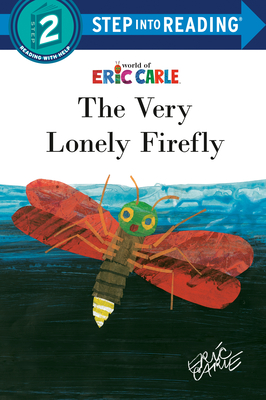 Description
---
Eric Carle's classic tale of finding a friend is now available in a Step into Reading edition!

When a very lonely firefly goes out into the night searching for other fireflies, it sees a lantern, a candle, and the eyes of a dog, cat, and owl all glowing in the darkness. It even sees a surprise celebration of light. But it is not until it discovers other fireflies that it finds exactly what it's looking for.

Step 2 Readers use basic vocabulary and short sentences to tell simple stories, for children who recognize familiar words and can sound out new words with help.
About the Author
---
Born in the United States, Eric Carle was taken as a six-year-old child by his parents back to their native country, Germany. Later, he studied at the Akademie der Bildenden Künste (Academy of Applied Arts) in Stuttgart, and returned to New York in his early twenties as a graphic designer and artist. His many picture books are now known and loved by children around the world.
 
In 2002, Eric and his late wife, Barbara, opened The Eric Carle Museum of Picture Book Art, in Amherst, Massachusetts, where the works of distinguished picture book artists, nationally and internationally acclaimed, are exhibited in three spacious galleries.

Eric Carle passed away in 2021, at the age of 91.