Cinema Love: A Novel (Hardcover)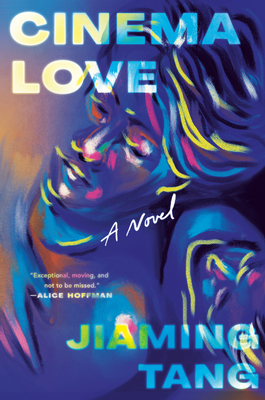 $28.00

Coming Soon - Available for Pre-Order Now
(This book cannot be returned.)
Description
---
A staggering, tender epic about gay men in rural China and the women who marry them.

For over thirty years, Old Second and Bao Mei have cobbled together a meager existence in New York City's Chinatown. But unlike other couples, these two share an unusual past. In rural Fuzhou, before they emigrated, they frequented the Workers' Cinema: a theater where gay men cruised for love.
 
While classic war films played, Old Second and his countrymen found intimacy in the screening rooms. In the box office, Bao Mei sold movie tickets to closeted men, guarding their secrets and finding her own happiness with the projectionist. But when Old Second's passion for his male lover is revealed, a series of haunting events unfold, propelling these characters toward an uncertain future in America.
 
Spanning three timelines—post-socialist China, 1980s Chinatown, and contemporary New York—Cinema Love is an "exceptional" and "moving" (Alice Hoffman) epic about men and women who find themselves in forbidden relationships; the weight of secrets; and the way memory forever haunts the present.
About the Author
---
Jiaming Tang is a queer immigrant writer. He holds an MFA from the University of Alabama, and his writing has appeared in such publications as AGNI, Lit Hub, Joyland Magazine, and elsewhere. He is a 2022-23 Center for Fiction Emerging Writer Fellow and lives in Brooklyn, New York. Cinema Love is his first novel.
Praise For…
---
"Exceptional, moving, and not to be missed."—Alice Hoffman

"Gentle and fierce, heartbreaking without sacrificing its sense of humor, Jiaming Tang's Cinema Love perfectly mines the difficult-to-reach space between agony and pleasure. I have never read anything like it, but my most secret parts have always longed to know the hidden truths it reveals. Guided through these shadowy and sorrowful places by Tang's plush and vivid prose, I found myself breathless until the very end—and even then barely able to exhale. This is the unforgettable work of a patient master." —Robert Jones, Jr., author of The New York Times bestseller and National Book Award finalist The Prophets

"Lush, romantic, daring, and filled with indelible characters, Cinema Love is not just an extraordinary debut, but a future classic. In this story of forbidden queer love and the cost of secrets, Jiaming Tang gives voice, humanity, and dignity to people so often rendered invisible by society. Here, Chinese laborers, factory workers, seamstresses, nail technicians, and cooks take glorious center stage, their lives and deepest yearnings made epic. I absolutely loved this book and couldn't stop reading."—Jessamine Chan, New York Times bestselling author of The School for Good Mothers

"Cinema Love grasps you tightly in the heart, then does not let go. A tender and enrapturing feat of storytelling, this novel unwraps the brightest and darkest moments of queer love and all its humanity. The stories of the men and women in this book swallowed me whole, and I will never forget them."—Vanessa Chan, author of The Storm We Made

"A beautifully told story about the delicate tension between love and longing, the crisis of loneliness, and the price of regret. With a wise, masterful compassion, Cinema Love announces Jiaming Tang as an essential new voice in literature. I absolutely loved this book." —Emily Habeck, author of Shark Heart

"A staggering feat of storytelling, epic in its reach yet so intimate and nuanced in its ability to break the heart of its reader. Tang honours the many stripes of his characters' journeys with forensic clarity, compassion and authenticity."—Wiz Wharton, author of Ghost Girl, Banana

"I loved it. Cinema Love fizzes with energy. The characters are rich and warm and the prose is perfect. Jiaming Tang is a remarkable new voice."—Fiona Mozley, author of Elmet and Hot Stew