The Djinn Waits a Hundred Years: A Novel (Hardcover)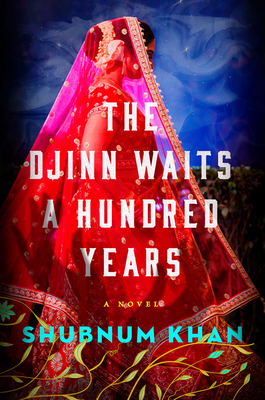 $28.00

Coming Soon - Available for Pre-Order Now
Description
---
"A dark and heady dream of a book" (Alix E. Harrow) about a ruined mansion by the sea, the djinn that haunts it, and a curious girl who unearths the tragedy that happened there a hundred years previous

Akbar Manzil was once a grand estate off the coast of South Africa. Nearly a century later, it stands in ruins: an isolated boardinghouse for eclectic misfits, seeking solely to disappear into the mansion's dark corridors. Except for Sana. Unlike the others, she is curious and questioning and finds herself irresistibly drawn to the history of the mansion: To the eerie and forgotten East Wing, home to a clutter of broken and abandoned objects—and to the door at its end, locked for decades.

Behind the door is a bedroom frozen in time and a worn diary that whispers of a dark past: the long-forgotten story of a young woman named Meena, who died there tragically a hundred years ago. Watching Sana from the room's shadows is a besotted, grieving djinn, an invisible spirit who has haunted the mansion since her mysterious death. Obsessed with Meena's story, and unaware of the creature that follows her, Sana digs into the past like fingers into a wound, dredging up old and terrible secrets that will change the lives of everyone living and dead at Akbar Manzil. Sublime, heart-wrenching, and lyrically stunning, The Djinn Waits a Hundred Years is a haunting, a love story, and a mystery, all twined beautifully into one young girl's search for belonging.
About the Author
---
Shubnum Khan is a South African author and artist. Her writing has appeared in The New York Times; McSweeney's Quarterly; HuffPost; O, The Oprah Magazine; The Sunday Times (London); Marie Claire; and others. Her first novel, Onion Tears (2011) was shortlisted for the Penguin Prize for African Writing and the University of Johannesburg Debut Fiction Prize. Her essay collection, How I Accidentally Became a Stock Photo was published in South Africa and India with Pan Macmillan in 2021. The Djinn Waits a Hundred Years is her debut novel in the US.
Praise For…
---
"Khan's prose is lush and lovely, her pacing skillful, and she successfully weaves a complex plot with a large cast. A ghost story, a love story, a mystery—this seductive novel has it all." —  Kirkus *starred revew*

"Haunting and healing, The Djinn Waits a Hundred Years, with its shades of The House of Spirits and Rebecca, is one of the best books I've read this year…Khan's gorgeous writing lays bare what it means to love, grieve, haunt and, ultimately, let go." –Sarah Addison Allen, New York Times bestselling author of Other Birds and Garden Spells

"Filled with wonder and colour, the secrets of the dilapidated mansion Akbar Manzil come to life in this rich tale of loss and love. The arrival of 15 year old Sana, who is herself haunted, is the catalyst that revives long-forgotten memories, as well as the spirit that still lingers in the empty rooms. I was enthralled and completely swept away by Khan's masterful unspooling of family secrets, fatal jealousy, and a love that endures after death." – Yangsze Choo, New York Times bestselling author of The Night Tiger

"The Djinn Waits a Hundred Years is a dark and heady dream of a book, which reveals itself in layers as a gothic horror, a tragic romance, and a classic coming-of-age tale. Hauntingly gorgeous." – Alix E. Harrow, New York Times bestselling author of The Starling House

"The Djinn Waits A Hundred Years is a cinematic spectacular, rife with doomed love and vengeful spirits and a lurking violence always waiting to pounce. Shubnum Khan has written a gorgeous gothic mystery, a fascinating meditation on the nature of forgiveness and time."
– Julia Fine, author of Maddalena and the Dark

"Beautifully written with intriguing characters and a story line that spans time, this subtle fantasy novel mixes historical fiction with dark fairy tales." — Booklist

"South African novelist Khan blends gothic tropes with Indian mythology in her poignant U.S. debut...The novel coheres as Khan portrays the house's point of view, showing in playful and evocative prose how it responds to new residents ("As the new smells climb excitedly into the eaves... older smells, annoyed, move higher up away"). This holds its own in a crowded field of neo-gothic fiction." – Publishers Weekly

"Shubnum Khan is a spellbinding storyteller. Her subtly spooky debut is a marvelous literary tableau, offsetting an enchanting love story amid the opulent grounds of a palatial manor (once "the grandest house on the east coast of Africa") with revelations of the mysterious tragedy that led to Akbar Manzil's abandonment." – Shelf Awareness