Elements of Fiction (Paperback)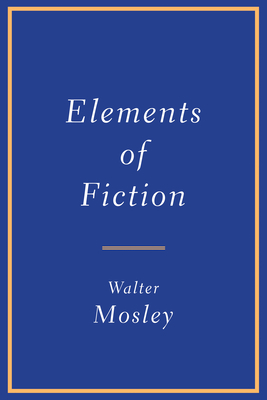 Description
---
Following his essential writing guide, This Year You Write Your Novel, award-winning author Walter Mosley delivers an eloquent treatise on the craft of fiction writing--part writing guide, part study of the mechanics of the genre.
In his essential writing guide, This Year You Write Your Novel, Walter Mosley supplied aspiring writers with the basic tools to write a novel in one year. In this com-plementary follow up, Mosley guides the writer through the elements of not just any fiction writing, but the kind of writing that transcends convention and truly stands out. How does one approach the genius of writers like Melville, Dickens, or Twain? In The Elements of Fiction, Walter Mosley contemplates the answer.
In a series of instructive and conversational chapters, Mosley demonstrates how to master fiction's most essential elements: character and char-acter development, plot and story, voice and narrative, context and description, and more. The result is a vivid depiction of the writing process, from the blank page to the first draft to rewriting, and rewriting again. Throughout, The Elements of Fiction is enriched by brilliant demonstrative examples that Mosley himself has written here for the first time.
Inspiring, accessible, and told in a voice both trustworthy and wise, The Elements of Fiction writing will intrigue and encourage writers and readers alike.
About the Author
---
Walter Mosley is the author of more than fifty critically-acclaimed books, including the major bestselling mystery series featuring Easy Rawlins. His work has been translated into twenty-five languages and includes literary fiction, science fiction, political monographs, and a young adult novel. In 2013, he was inducted into the New York State Writers Hall of Fame, and he is the winner of numerous awards, including an O. Henry Award, the Mystery Writers of America's Grand Master Award, a Grammy, PEN America's Lifetime Achievement Award, and an Edgar Award. He lives in New York City.