And Then He Sang a Lullaby (Hardcover)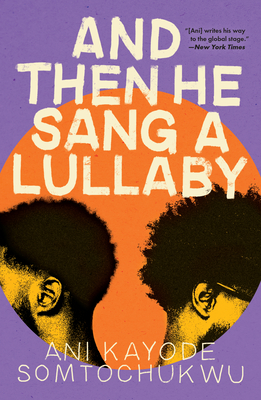 $27.00

Coming Soon - Available for Pre-Order Now
Description
---
The inaugural title from Roxane Gay Books, And Then He Sang a Lullaby is a searingly honest and resonant debut from a 23-year-old Nigerian writer and queer liberation activist, exploring what love and freedom cost in a society steeped in homophobia.

August is a God-fearing track star who leaves Lagos to attend university and escape his overbearing sisters back home. He carries the weight of their lofty expectations, the shame of facing himself, and the haunting memory of a mother he never knew. It's his first semester and pressures aside, August is making friends, doing well in his classes, and almost has a girlfriend. There's only one problem: he can't stop thinking about Segun, an openly gay student who works at the computer lab. Segun carries his own burdens and has been wounded in so many ways. When he meets August, their connection is undeniable but Segun is reluctant to open himself up to August. He wants to love and be loved by a man who is comfortable in his own skin, who will see and hold and love Segun, openly, exactly as he is.
Despite their differences, August and Segun forge a tender intimacy that defies the violence around them. But there is only so long Segun can stand being loved behind closed doors, while August lives a life beyond the world they've created together. And when a law is passed that criminalizes gay marriage, August and Segun must find a way for their love to survive in a Nigeria determined to eradicate them.
A tale of rare bravery and profound beauty, And Then He Sang a Lullaby is an extraordinary debut that marks Somtochukwu as a voice to watch.
About the Author
---
Ani Kayode Somtochukwu is an award-winning Nigerian writer and queer liberation activist. His work interrogates themes of queer identity, resistance, and liberation. His writings have appeared in literary magazines across Africa, Europe, Asia, and North America.