Living Dangerously: Multiculturalism & the Politics of Difference (Counterpoints #1) (Paperback)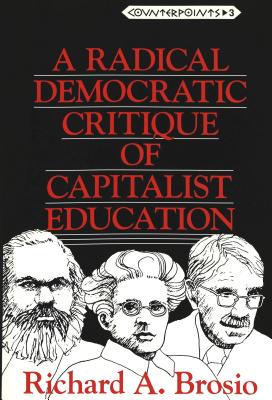 Other Books in Series
This is book number 1 in the Counterpoints series.
Description
---
Winner of the award Outstanding Book on the Subject of Human Rights in North America (Gustavus Myers Center for Human Rights in North America)
In Living Dangerously, Henry Giroux confronts one of the most important questions facing our educational system today: How do we bring our children together as members of a democratic society that respects cultural difference? Employing film criticism, political theory and an acute sense of contemporary culture, Giroux forces the reader to confront the walls of prejudice that divide us. He compels all readers, but especially educators, to forego a life of indifference and to live dangerously in order to tear those walls down and create a more just and democratic society. Living Dangerously will be of interest to anyone who believes that we can reform our educational system in order to create a society that celebrates the multifaceted possibilities existing within our culture today.
About the Author
---
The Author: Henry A. Giroux is the Waterbury Chair Professor of secondary education at Penn State University in State College. He is author of numerous books, including Schooling and the Struggle for Public Life, Postmodern Education and Bordercrossings.