A School for Healing: Alternative Strategies for Teaching At-Risk Students (Counterpoints #105) (Hardcover)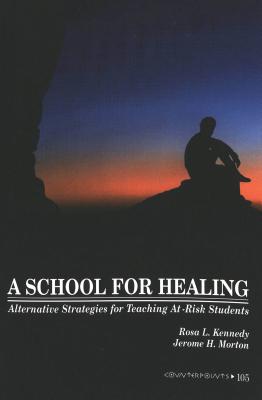 Other Books in Series
This is book number 105 in the Counterpoints series.
Description
---
A School for Healing: Alternative Strategies for Teaching At-Risk Students describes an alternative school that dealt with students who were expelled or suspended from public school and who perceived themselves as victims of injustice. It was assumed that they misinterpreted the facts of various situations or chose inappropriate strategies to correct real injustices. The task of the school was to help the students learn multiple perspectives for interpreting the actions of others and to teach them more appropriate ways of resolving injustices. Four students in the school relate their problems and describe, through a qualitative research interview process, how the school helps them. The book describes specific strategies the school used and concludes with suggestions to those who wish to establish a similar program.
About the Author
---
The Authors: Rosa L. Kennedy received her Ph.D. in Education from the University of Tennessee, Knoxville. She received the 1995 Educational Research Award for Best Dissertation in qualitative research from the American Educational Research Association (AERA) and is an internationally recognized artist and an educational consultant. Jerome H. Morton received his Ph.D. in School Psychology from the University of Tennessee, Knoxville. He is director of an educational cooperative and designs educational programs for children. His work on behalf of children has been referred to in several publications.