Learning Relations: Impure Education, Deschooled Schools, and Dialogue with Evil (Counterpoints #173) (Paperback)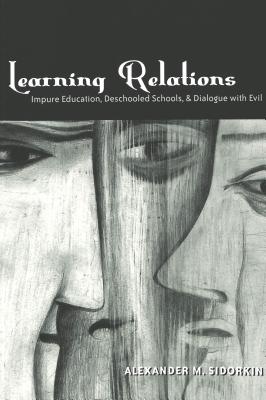 Other Books in Series
This is book number 173 in the Counterpoints series.
Description
---
This book develops an educational theory centered around the notion of relation. Alexander M. Sidorkin defines learning as the production of useless things and shows that problems of learning motivation are more institutional than individual or cultural. He then argues that contemporary mass schools are difficult to manage. The solution to the resulting authority crisis is not in the restoration of authority, but in the pedagogy of relation. The key to learning motivation is in what Sidorkin describes as economy of relations, a mechanism where personal relations between students and teachers are converted into relations involving curriculum. In order to remain a viable social institution, schools must become hybrid organizations that combine features of a regular school and a neighborhood club, giving teachers should have ample opportunity to build strong relations with and among students.
About the Author
---
The Author: Alexander M. Sidorkin is Assistant Professor of Education at the Bowling Green State University, Ohio. He received doctoral degrees in education both in his native Russia (Institute for Theory and History of Education) and in the United States (University of Washington). He has written a number of articles on dialogue and the theoretical heritage of Mikhail Bakhtin both in Russian and in English. His first English language book, Beyond Discourse: Education, the Self, and Dialogue, was published in 1999.