Hungry Minds in Hard Times (Counterpoints #191) (Paperback)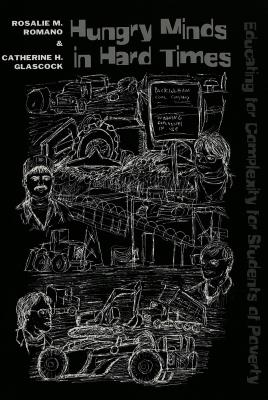 Other Books in Series
This is book number 191 in the Counterpoints series.
Description
---
Hungry Minds in Hard Times is, in part, a story of liberatory education for poor, working-class, rural, middle school students. Investigating the reopening of a local coal mine, a group of eighth graders - with teacher Bill Elasky and university professor Rosalie M. Romano - explored the contradictory, contentious, and conflicting perspectives of community members and the coal company. Multiple viewpoints amplified the complexity of the local issue and provided the backdrop for critical literacy, trust and dialogue, and a sense of connection and affinity. This book challenges the belief that a diet of disconnected facts provides nourishment for students from poor and working-class backgrounds. Instead, teaching through complexity is acknowledged as a subversive, necessary act that interrupts the dominant value system, which keeps failing as a way of life for rural and inner city students.
About the Author
---
The Authors: Rosalie M. Romano, Assistant Professor of Education at Ohio University in Athens, Ohio, is the author of Forging an Educative Community: The Wisdom of Love, the Power of Understanding, and the Terror of It All (Peter Lang, 2000). Her work is centered on issues of critical pedagogy and literacy, feminist narrative, and democratic education. Catherine H. Glascock, Associate Professor of Educational Administration at Ohio University in Athens, Ohio, has published several articles on issues of transforming the learning environment for students and teachers. She has also served as an evaluator of district change in over twenty school districts in Ohio. Dr. Glascock's research interests include changing the organizational community, culture, and climate through curriculum, facilities, and finance.