The Literacy Curriculum and Bilingual Education: A Critical Examination (Counterpoints #243) (Paperback)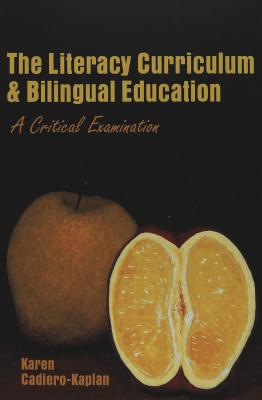 Other Books in Series
This is book number 243 in the Counterpoints series.
Description
---
This book focuses on how ideologies of literacy influence literacy instruction and bilingual education policies. While classroom teachers in both English and other languages are given a wealth of curriculum guides and texts and are coached and trained as to how to best teach their subjects, issues of policy, ideology, or politics are rarely engaged or explored. The Literacy Curriculum and Bilingual Education offers a critical look at how literacy is defined, by whom, and for what purposes - illustrating not only how ideology influences policy and curriculum, but how our own ideologies relate to curriculum and teaching. Utilizing critical theory, this book demonstrates how functional, cultural, progressive, and critical ideologies - informed by particular social, political, and historical contexts - develop and situate policies for literacy programs and bilingual education.
About the Author
---
The Author: Karen Cadiero-Kaplan is Assistant Professor in the Department of Policy Studies in Language and Cross Cultural Education at San Diego State University. She received her Ph.D. in curriculum and instruction jointly from Claremont Graduate University and San Diego State University. She has published articles in the areas of critical literacy, language policy, and critical uses of technology in K-12 classrooms.