Teaching about Scientific Origins: Taking Account of Creationism (Counterpoints #277) (Paperback)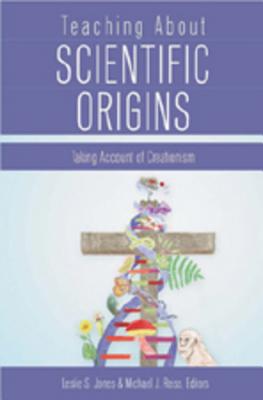 Other Books in Series
This is book number 277 in the Counterpoints series.
Description
---
Persistent resistance to the teaching of evolution has so drastically impacted science curricula that many students finish school without a basic understanding of a theory that is a fundamental component of scientific literacy. This evolution/creationism controversy has crippled biological education in the United States and has begun to spread to other parts of the world. This book takes an educational point of view that respects both the teaching of evolution and religious beliefs. Authors from different academic traditions contribute to a collection of perspectives that begin to dismantle the notion that religion and science are necessarily incompatible.
About the Author
---
The Editors: Leslie S. Jones is a science educator in the biology department at Valdosta State University in Georgia. She received her Ph.D. in mathematics, science, and technology education at The Ohio State University in Columbus. She published scientific articles in professional journals in the area of reproductive physiology before becoming involved in science education, where her current research focuses on postsecondary science education, educational equity, and the evolution/creationism controversy. Michael J. Reiss is Professor of Science Education at the Institute of Education, University of London. He received his Ph.D. in evolutionary biology and population genetics from Cambridge University, and he is a priest in the Church of England. He has published numerous academic articles and is the author of a number of books including Science Education for a Pluralist Society, Ecology: Principles and Applications, and Understanding Science Lessons: Five Years of Science Teaching.