Teacher TV; Sixty Years of Teachers on Television (Counterpoints #320) (Paperback)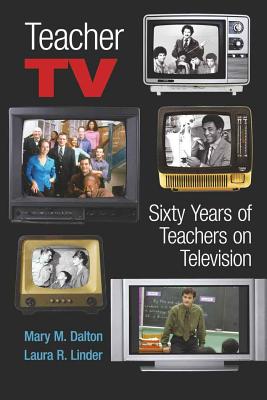 Description
---
Teacher TV: Sixty Years of Teachers on Television examines some of the most influential teacher characters presented on television from the earliest sitcoms to contemporary dramas and comedies. Both topical and chronological, the book follows a general course across decades and focuses on dominant themes and representations, linking some of the most popular shows of the era to larger cultural themes. Some of these include:
- a view of how gender is socially constructed in popular culture and in society
- racial tensions throughout the decades
- educational privileges for elite students
- the mundane and the provocative in teacher depictions on television
- the view of gender and sexual orientation through a new lens
- life in inner-city public schools
- the culture of testing and dropping out
Every pre-service and classroom teacher should read this book. It is also a valuable text for upper-division undergraduate and graduate level courses in media and education as well.
About the Author
---
The Authors: Mary M. Dalton is Associate Professor of Communication at Wake Forest University, the author of The Hollywood Curriculum: Teachers in the Movies (Lang, 2004), and a documentary filmmaker. Laura R. Linder is Associate Professor of Media Arts at Marist College and author of Public Access Television: America's Electronic Soapbox and co-editor (with Dalton) of The Sitcom Reader: America Viewed and Skewed.