Equal to the Task: Men and Women in Partnership (Paperback)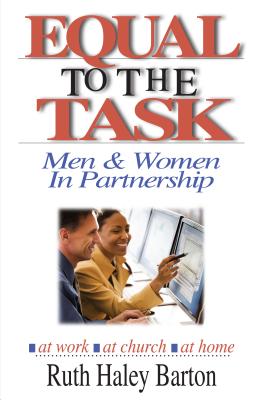 Available to order- email info@loyaltybookstores.com
Description
---
Would you like to
discover how to break through gender barriers at the office?
learn how to work through conflicts on ministry teams?
have a healthy friendship with a man or woman who is not your spouse?
better understand the relationship between sexuality and spirituality?
move beyond stereotyping to godly partnerships?
God has created male and female to live in community as one. Yet in the church we have created systems that segregate and limit us rather than unify and free us. But we can
be together
the way God intended--not only as husbands and wives in the safety of marriage but also as brothers and sisters in the safety of community. The disciplines of biblical community, partnership in marriage, good communication and more can help us serve God together. Only a radical return to Christian community can take men and women beyond ineffective relational patterns to genuine models of mutuality and interdependence. Ruth Barton's biblical insights, personal experience, extensive research and real-life interviews will help you take significant steps toward true teamwork in all of your cross-gender relationships.