Janae Sanders' Second Time Around (Paperback)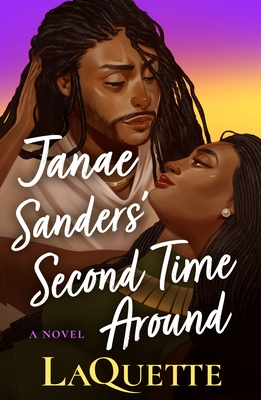 $18.00

Not Yet Published - Available to preorder but over 3 months before publication date!
Description
---
Janae Sanders is a dedicated single mother who lives for her son, James. But when she runs into her secret HS crush, Adam, at her 20-year reunion, they spend the night making up for lost time, and she remembers the part of herself she's forgotten since her divorce. Too bad the new superintendent of her son's school district decides now is the best time to slash all the arts programs which serve as feeder programs into a prestigious and very expensive arts college. Instead of getting to know Adam like she wants, she's rallying her fellow PTA members to get him and the district to change their minds.

Adam Henderson, the new superintendent–unbeknowst to Janae– has always had a thing for Janae Sanders. So, when he returns home after twenty years and a friend mentions she's single, Adam jumps at the chance to reacquaint himself with the one who got away. As far as he's concerned, their night together after their reunion is proof that the second time around is better than the first. But if he can't get the head of the PTA off his back after cutting programs that were costing the district money, he may not have as much time to devote to rekindling his attraction to Janae as he planned.

When a school board meeting is called, and Janae and Adam discover they've been dating the enemy, Janae gives Adam two choices: A: Restore the programs, or B: Lose her. Adam decides he likes a third option better, C: They can take the long upcoming weekend to get away at his family's cabin, and figure out how to keep the arts program, plug the financial drain they've become on the school district, and still keep seeing each other at the same time.

Janae is ticked off enough to tell him where to get off, but when her Savvy, Sexy, and Single Club members remind her you catch more flies with honey, she wonders if Adam isn't right. Maybe there is a way for them to both get what they want.
About the Author
---
2021 Vivian Award finalist and DEIA activist in the romance industry, LaQuette writes sexy, stylish, and sensational romance. She crafts dramatic, emotionally epic tales that are deeply pigmented by reality's paintbrush. This Brooklyn native's novels--including Vanessa Jared's Got a Man--are a unique mix of savvy, sarcastic, brazen, and unapologetically sexy characters who are confident in their right to appear on the page.