Democratic Moments: Reading Democratic Texts (Textual Moments in the History of Political Thought) (Hardcover)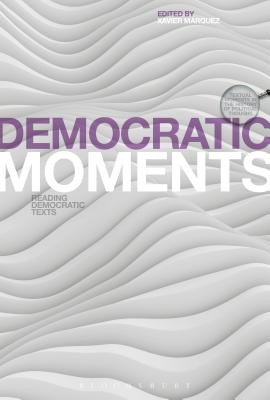 Available to order- email info@loyaltybookstores.com
Description
---
This collection of short essays on texts in the history of democracy shows the diversity of ideas that contributed to the making of our present democratic moment.

The selection of texts goes beyond the standard, Western-centric canonical history of democracy, with its beginnings in ancient Athens and its climax in the French and American revolutions, recovering some of the significant body of democratic and anti-democratic thought in Latin America, Asia, and elsewhere. It includes discussions of well-known philosophers like Plato and Aristotle, but also of a variety of thinkers much less well known in English as writers on democracy: Al Farabi, Bol var, Gandhi, Radishchev, Lenin, Sun Yat-sen, and many others. The essays thus de-center our understanding of the moments where the idea of democracy was articulated, rejected, and appropriated.

Spanning antiquity to the present and global in scope, with contributions by key scholars of democracy from around the world, Democratic Moments is the ideal text for all students wishing to expand their understanding of the ways in which this contested concept has been understood.