Whited Out: Unique Perspectives on Black Identity and Honors Achievement (Counterpoints #331) (Paperback)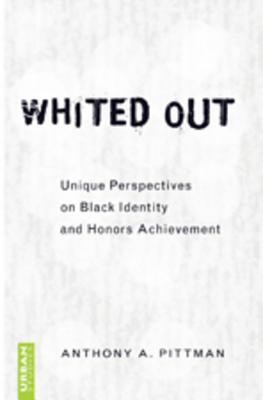 Other Books in Series
This is book number 331 in the Counterpoints series.
Description
---
Historically, conventional scholars in the field of education have asserted that underachievement by Black students may be attributed to cultural deprivation and/or genetic deficiencies. Hypotheses like these have led to the proliferation of theories that Black students are inferior when compared to their White counterparts. But despite such assertions, some Blacks have been able to succeed academically. Commonly expressed themes in recent literature suggest that intelligent Black students must cross cultural and racial boundaries to be successful academically. Consequently, Black students who experience academic success are often perceived as acting White .
Using participation in an honors curriculum as a symbol of explicitly recognized intelligence at the collegiate level, Whited Out explores the identities of several Black collegiate honors students, focusing in particular on how they think about race, achievement, and social engagement. The book sheds new light on why some Black students experience academic success and some do not. Perhaps most importantly, the book illustrates why acting White should not be among the rationales upon which many scholars predicate their arguments for the existing disparity between Black and White students' academic performance.
About the Author
---
The Author: Anthony A. Pittman earned his Ph.D. in curriculum and instruction with cognates in gifted education, educational studies, and English education from the University of Connecticut, Storrs. Presently, he is Assistant Professor of Instruction and Curriculum at Kean University in Union, New Jersey.