Education's Prisoners: Schooling, the Political Economy, and the Prison Industrial Complex (Counterpoints #325) (Paperback)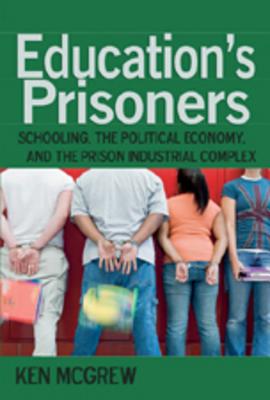 Other Books in Series
This is book number 325 in the Counterpoints series.
Description
---
Education's Prisoners sheds light on the complicated relationship among the educational system, the political economy, and the prison industrial system in the United States. Working within the tradition of critical theory, this critical ethnography posits a more than accidental connection among these phenomena, and engages in a debate with existing literature within critical theory related to structure and agency. The life stories of the participants and their perspectives on their social circumstances provide a tool for deepening and questioning our understandings of these matters. In addition to its substantive findings, this book allows us to see in human terms how structures and forces in society contribute to the outcomes of school failure and incarceration that are usually measured in percentages and correlations. It suggests ways of improving classroom experiences and improving the life chances of young people.
About the Author
---
The Author: Ken McGrew received his Ph.D. in educational policy studies from the University of Wisconsin, Madison. His primary research interests are in social justice, critical theory, philosophical pragmatism, social inequality, social psychology, political socialization, critical legal studies, special education, school reform, school failure, and the prison industrial complex.