The Hollywood Curriculum: Teachers in the Movies (Counterpoints #256) (Paperback)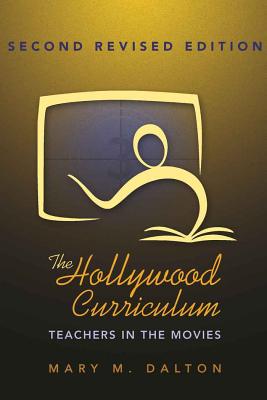 Other Books in Series
This is book number 256 in the Counterpoints series.
Description
---
The second revised edition of The Hollywood Curriculum analyzes over 165 films distributed throughout the United States over the last 80 years to construct a theory of curriculum in the movies that is grounded in cultural studies and critical pedagogy. The portrayal of teachers in popular movies focuses on individual effort rather than collective action, and relies on stock characters and predictable plots, precluding meaningful struggle. Conformation to these conventions ensures the ultimate outcome of the screen narratives and almost always leaves the educational institution--which represents the larger status quo--intact and dominant. To interrogate the "Hollywood curriculum" is to ask what it means as a culture to be responsive to films at both social and personal levels, and to engage these films as both entertaining and potentially transforming.
About the Author
---
Mary M. Dalton is Associate Professor of Communication and Co-Director of the Documentary Film Program at Wake Forest University. She is co-author, with Laura R. Linder, of Teacher TV: Sixty Years of Teachers on Television and co-editor with Linder of the anthology The Sitcom Reader: America Viewed and Skewed. In addition to her scholarly work in the area of critical media studies, she is a documentary filmmaker.