Critical Pedagogy, Physical Education and Urban Schooling (Counterpoints #432) (Hardcover)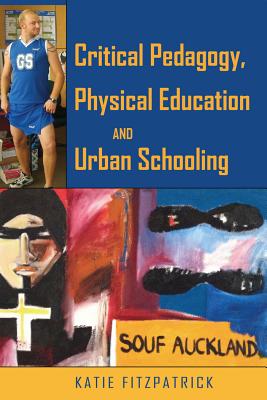 Other Books in Series
This is book number 432 in the Counterpoints series.
Description
---
This book won the North American Sport Sociology Society's 2013 Outstanding Book Award. Critical Pedagogy, Physical Education and Urban Schooling is a critical ethnography of health, physical education and the schooling experiences of urban youth. The subjects of health and physical education are compulsory in most schools internationally, but many contemporary practices in these subjects reinforce rather than challenge the stereotypes that urban youth are only physically talented and, subsequently, uninterested in schooling achievement. This book questions those practices and instead suggests that, if taught in critical ways, these subjects offer a particularly cogent space of hope and achievement for urban youth. The use of critical ethnography enables an in-depth account of urban youth in the subjects of health and physical education at school. This book thus explores the complex potential for health and physical education as key sites of learning for marginalized urban youth, examining these disciplines as subjects that are both politically fraught and also spaces of hope.
About the Author
---
Katie Fitzpatrick is Senior Research Fellow at the University of Auckland, New Zealand. Her research interests include critical approaches to health and physical education and how urban youth live articulations of gender, class, ethnicity and sexuality. Dr. Fitzpatrick has her PhD in education.