The Fat Pedagogy Reader; Challenging Weight-Based Oppression Through Critical Education (Counterpoints #467) (Paperback)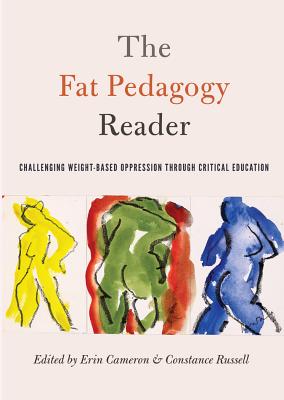 Other Books in Series
This is book number 467 in the Counterpoints series.
Description
---
Over the past decade, concerns about a global obesity epidemic have flourished. Public health messages around physical activity, fitness, and nutrition permeate society despite significant evidence disputing the facts we have come to believe about obesity . We live in a culture that privileges thinness and enables weight-based oppression, often expressed as fat phobia and fat bullying. New interdisciplinary fields that problematize obesity have emerged, including critical obesity studies, critical weight studies, and fat studies. There also is a small but growing literature examining weight-based oppression in educational settings in what has come to be called fat pedagogy . The very first book of its kind, The Fat Pedagogy Reader brings together an international, interdisciplinary roster of respected authors who share heartfelt stories of oppression, privilege, resistance, and action; fascinating descriptions of empirical research; confessional tales of pedagogical (mis)adventures; and diverse accounts of educational interventions that show promise. Taken together, the authors illuminate both possibilities and pitfalls for fat pedagogy that will be of interest to scholars, educators, and social justice activists. Concluding with a fat pedagogy manifesto, the book lays a solid foundation for this important and exciting new field. This book could be adopted in courses in fat studies, critical weight studies, bodies and embodiment, fat pedagogy, feminist pedagogy, gender and education, critical pedagogy, social justice education, and diversity in education.
About the Author
---
Erin Cameron (PhD, Lakehead University) is Assistant Professor in the School of Human Kinetics and Recreation, Memorial University, St. John's, Newfoundland, Canada. She has published numerous book chapters and articles in journals like Fat Studies: An Interdisciplinary Journal of Body Weight and Society. Constance Russell (PhD, University of Toronto), a Professor in the Faculty of Education, Lakehead University, Thunder Bay, Canada, has published numerous articles and book chapters and is editor of the Canadian Journal of Environmental Education and co-editor of the Rethinking Environmental Education book series for Peter Lang.