13 Questions; Reframing Education's Conversation: Science (Counterpoints #442) (Paperback)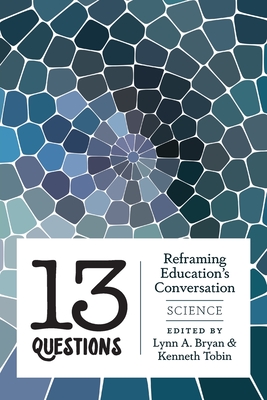 Description
---
13 Questions: Reframing Education's Conversation: Science examines thirteen critical questions confronting contemporary science education and a dynamic and evolving universe threatened by issues of sustainability and disharmony. The world's leading scholars in science education utilize cutting-edge theories and analyses to illuminate possible pathways in a world threatened by global warming, mass extinctions, and pervasive conflicts. These provocative responses to some of the most difficult questions facing science education to date are intended to provoke, expand, and enlighten readers about possibilities for transforming and enhancing the social and physical worlds we inhabit and for which we are stewards.
The sections of 13 Questions address science curriculum; power and science education; quality of science teachers; quality of science students; quality of science teacher education; equity; language; religion; race; families; culture of science and science education; political issues and science education; and bold visions for science education. The book is international in scope and shows value for difference in the perspectives, values, and theoretical underpinnings of authors.
About the Author
---
Lynn Bryan is Professor at Purdue University, where she holds a joint appointment in the Department of Curriculum and Instruction and the Department of Physics and Astronomy. She is Director of Purdue's Center for Advancing the Teaching and Learning of STEM (CATALYST), and past-President of NARST: A Worldwide Organization for Improving Science Teaching and Learning Through Research. Kenneth Tobin is Presidential Professor, Graduate Center of CUNY. He has published more than 20 books, 200 journal articles, and 125 book chapters. Numerous awards include the Distinguished Contributions to Science Education Through Research Award (NARST), the Mentoring Award (AERA), and the Distinguished Teaching Scholars Award (NSF).