The Sun Also Rises (Paperback)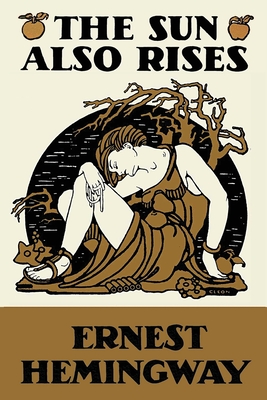 $10.99

Not In Store - Available to special order for pickup or ship. For even speediest shipping we suggest our Bookshop.org page!
Description
---
One of Ernest Hemingway's masterpieces, The Sun Also Rises is the quintessential novel of the "Lost Generation"-American expatriates living in Paris after World War I. The characters are based on real people in Hemingway's circle, and the action is based on real events.
Hemingway presents his notion that the "Lost Generation"-considered to have been decadent, dissolute, and irretrievably damaged by World War I-was in fact resilient and strong. Through the cafes of Paris, the Fiesta in Pamplona, the bull-fights, we accompany them with amusement tinged with a deep feeling of underlying tragedy, for the sense of life they impart-illusions shattered, reticences dissipated-is that of the futile repetitions of the Book of Ecclesiastes from which the title comes.
Hemingway's spare writing style, combined with his restrained use of description to convey characterization and action, invests the novel with a power that lurks under the rather mundane narrative, illuminating the themes of love and death, the revivifying power of nature, and the concept of masculinity. Hemingway biographer Jeffrey Meyers writes that the novel is "Hemingway's greatest work," and Hemingway scholar Linda Wagner-Martin calls it his most important novel. First published in 1926, The Sun Also Rises helped establish Hemingway as one of the greatest writers of the twentieth century.
Newly designed and typeset by Waking Lion Press.