The Other Side of Dark (Hardcover)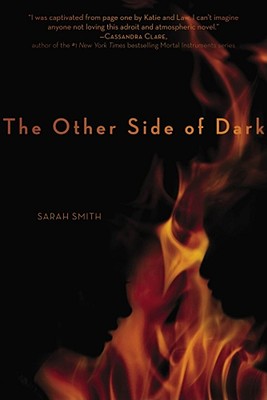 Description
---
The Other Side of Dark is an intricate mystery that will leave you breathless." Holly Black, bestselling author of Tithe

There is too much death in Katie Mullen's life—her mother, her father and now the ghosts. They come to Katie from the other side of dark. People who have died—recently, not so recently, in accidents, as suicide, as tragic pages from the past. When someone dies, their secrets die too. But if a ghost comes back, these secrets can speak again…. And that's what Law Walker wants, a passage to the past, the key to a secret that will change everything. So what if his dad doesn't want him dating a white girl? So what if people think Katie is crazy? Together they're about to uncover a piece of Boston history that is so shocking it was buried centuries ago, and now, nothing will ever seem the same. Get ready to see people—dead and alive—for who they really are.
About the Author
---
Sarah Smith has a BA and PhD in English Literature from Harvard University. She is the author of a three-novel mystery series set in turn of the century Boston and Paris. This is her YA debut. She lives in Brookline, Massachusetts. Visit her online at sarahsmith.com.
Praise For…
---

The Other Side of Dark.

Smith, Sarah (Author)

Nov 2010. 320 p. Atheneum, hardcover, $16.99. (9781442402805).

Crazy Katie sees and draws ghosts of real people who were killed in horrid circumstances. Law Walker,
the son of a black Harvard professor and white landscape architect, dreams of becoming an architectural historian. His father believes in reparations; his mother, historical preservation. All the characters collide in the planned demolition of Pinebank, a historic house central to Frederick Law Olmstead's Emerald Necklace park system in Boston. As Law begins to realize that Katie's visions hold the key to saving Pinebank, he falls for her, despite her oddities. Well-known adult author Smith, who confesses to have loved ghost stories since childhood, has written an intricate YA debut that weaves complicated racial issues into a romantic, mysterious novel based on a controversial event in recent Boston history. Both adult and teenage characters are likable and authentically complex. Katie's visions of slavery and Law's father's address to the Boston City Council make for challenging reading that will prompt readers to reconsider the burden of history we all carry, regardless of race or origin.

— Frances Bradburn, BOOKLIST, October 15, 2010

The Other Side of Dark
Sarah Smith, S&S/Atheneum, $16.99 (320p) ISBN 978-1-4424-0280-5
What good is being able to see and speak to the dead if it doesn't help solve a mystery surrounding them? Fifteen-year-old Katie Mullens can interact with ghosts, including that of her father, though not of her more recently deceased mother. Law Walker is the mixed-race son of activists--an academic father who's a prominent advocate for slavery reparations ("Even in pajamas, standing at the top of the stairs and saying, 'Susan, I have lost my toothbrush,' his voice quivers with the weight of four hundred years of injustice") and a mother struggling to save a historic Boston building. Forging a friendship as outsiders--their classmates have written off Katie as crazy, and Law is a self-described geek trying to escape his domineering father's shadow--Katie and Law dive into a thickening tangle involving slavery, a treasure, and an old cabal that has modern-day repercussions for living and dead alike. Alternating between the teenagers' distinct and searching first-person narratives, and combining real history with quests for identity both personal and national, adult author Smith's YA debut is much more than just a ghost story. Ages 12–up. (Nov.)
--Publishers Weekly, 10/18/2010