Pedagogy of the Heart (Bloomsbury Revelations) (Paperback)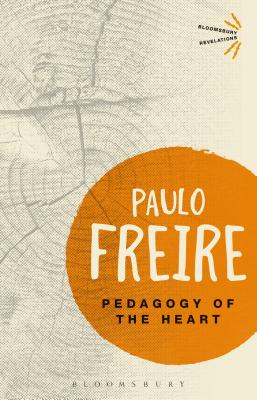 $22.95
Email or call for price.
Description
---
Pedagogy of the Heart represents some of the last writings by Paulo Freire. In this work, perhaps more so than any other, Freire presents a coherent set of principles for education and politics. For those who have read Freire's other works the book includes new discussions of familiar subjects including community, neoliberalism, faith, hope, the oppressed, and exile. For those coming to Freire for the first time, the book will open up new ways of looking at the interrelations of education and political struggle. Freire reveals himself as a radical reformer whose lifelong commitment to the vulnerable, the illiterate and the marginalised has had a profound impact on society and education today.
The text includes substantive notes by Ana Maria Ara jo Freire, a foreword by Martin Carnoy and a preface by Ladislau Dowbor.
About the Author
---
Paulo Freire is the author of the bestselling Pedagogy of the Oppressed as well as Education for Critical Consciousness, Pedagogy in Process (The Letters to Guinea-Bissau), and Pedagogy of Hope.