Vichy France and the Jews: Second Edition (Paperback)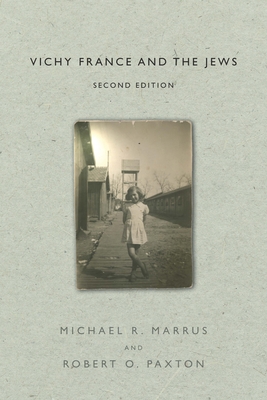 Description
---
When Vichy France and the Jews was first published in France in 1981, the reaction was explosive. Before the appearance of this groundbreaking book, the question of the Vichy regime's cooperation with the Third Reich had been suppressed. Michael R. Marrus and Robert O. Paxton were the first to access closed archives that revealed the extent of Vichy's complicity in the Nazi effort to eliminate the Jews.
Since the book's original publication, additional archives have been opened, and the role of the French state in the deportation of Jews to the Nazi death factories is now openly acknowledged. This new edition integrates over thirty years of subsequent scholarship, and incorporates research on French public opinion and the diversity of responses by French civilians to the campaign of persecution they witnessed around them. This classic account remains central to the historiography of France and the Holocaust, and in its revised edition, is more important than ever for understanding the Vichy government's role in the darkest atrocity of the twentieth century.
About the Author
---
Michael R. Marrus is Professor Emeritus at the University of Toronto. He is the author, most recently, of Lessons of the Holocaust (2015). Robert O. Paxton is Mellon Professor Emeritus of Social Science at Columbia University and the author of The Anatomy of Fascism (2004), among other titles.