Super Turbo vs. Wonder Pig (Super Turbo: The Graphic Novel #6) (Paperback)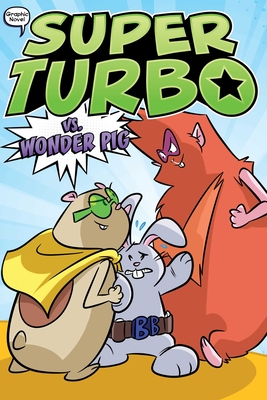 Description
---
In the sixth book of the Super Turbo graphic novel series, Turbo questions if he can trust all of his fellow superpets!

Super Turbo and his pals in the Superpet Superhero League are used to facing down the evil at Sunnyview Elementary together, as a team. But when Wonder Pig starts acting strangely on the same day that Turbo's cape goes missing, Turbo is suspicious. After all, Wonder Pig has always said that she wishes she could fly like Super Turbo. Is it possible that a member of the Superpet Superhero League is actually…evil?
About the Author
---
Edgar Powers is lucky enough to continue the harrowing adventures of Super Turbo and the Superpet Superhero League. He lives in New York and isn't a fan of the evil Whiskerface.