Caucasia: A Novel (Paperback)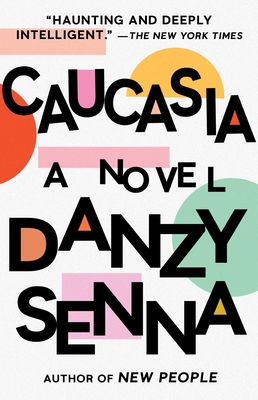 $17.00

Not In Store - Available to special order for pickup or ship. For even speediest shipping we suggest our Bookshop.org page!
Description
---
"Superbly illustrates the emotional toll that politics and race take … Haunting." —The New York Times Book Review

Birdie and Cole are the daughters of a black father and a white mother, intellectuals and activists in the Civil Rights Movement in 1970s Boston. The sisters are so close that they speak their own language, yet Birdie, with her light skin and straight hair, is often mistaken for white, while Cole is dark enough to fit in with the other kids at school. Despite their differences, Cole is Birdie's confidant, her protector, the mirror by which she understands herself. Then their parents' marriage collapses. One night Birdie watches her father and his new girlfriend drive away with Cole. Soon Birdie and her mother are on the road as well, drifting across the country in search of a new home. But for Birdie, home will always be Cole. Haunted by the loss of her sister, she sets out a desperate search for the family that left her behind.

The extraordinary national bestseller that launched Danzy Senna's literary career, Caucasia is a modern classic, at once a powerful coming of age story and a groundbreaking work on identity and race in America. 


About the Author
---
Danzy Senna's first novel, Caucasia, was the winner of the Book-of-the-Month Club's Stephen Crane Award for First Fiction and an American Library Association Alex Award. It was a finalist for an International IMPAC Dublin Award, and was a Los Angeles Times Best Book of the Year. Her short fiction and essays have been widely anthologized. She is a recipient of the 2002 Whiting Writers' Award and currently holds the Jenks Chair of Contemporary American/Letters at the College of the Holy Cross in Worcester, Massachusetts.
Praise For…
---
"Lucid and magnificent."James McBride, author of The Color of Water



"The visual conundrums woven through Danzy Senna's remarkable first novel [will] cling to your memory. There's Birdie, who takes after her mother's white, New England side of the familylight skin, straight hair. There's her big sister, Cole, who takes after her father, a radical black intellectual. It's the early seventies, and black-power politics divide their parents, who divide the sisters; Cole disappears with their father, and Birdie goes underground with their mother...Senna tells this coming-of-age tale with impressive beauty and power."Newsweek



"[An] absorbing debut novel...Senna superbly illustrates the emotional toll that politics and race take on one especially gutsy young girl's development as she makes her way through the parallel limbos between black and white and between girl and young woman...Senna gives new meaning to the twin universal desires for a lost childhood and a new adult self by recounting Birdie's struggle to become someone when she can look and act like anyone."The New York Times Book Review



"Extraordinary...A cross between Mona Simpson's Anywhere But Here and James McBride's The Color of Water, this story of a young girl's struggleto find her family, her roots, her identitytranscends race even while examining it. A compelling look at being black and being white, Caucasia deserves to be read all over."Glamour



"Brilliant...a finely nuanced story that explores the matter of race through the eyes and heart of another white black girl."Ms.



"Senna brings an accomplished voice to this vivid coming-of-age tale, offering images sweet and sorrowful of a child caught on the fault line between races."USA Today