Travellin' Shoes (Paperback)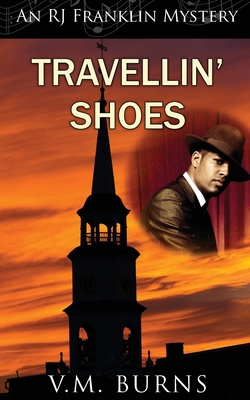 $14.95

Not In Store - Available to Special Order
Description
---
A house fire is extinguished to reveal the body of a choir director. The smell of gasoline points to murder.
Thomas Warrendale was employed by First Baptist Church, where Detective RJ Franklin Jr. is a parishioner. Recovering from a car accident, RJ is on leave from the police force in St. Joseph, Indiana, when this puzzling case calls him back. His insider's knowledge makes him the obvious choice to lead the investigation.
The congregation doubled after Warrendale revamped the music to appeal to a more youthful crowd. RJ's godmother, Mama B, gives the detective an earful about the choir director's non-musical activities. Warrendale was also an accountant and a "fancy pants" seducer. His clients believe the man was stealing from them. Warrendale turns out to be an alias; his real name was Tyrone Warren, once a highly paid CPA in Cleveland. Was Warren in hiding? From his stone-faced wife? A disgruntled client? Now someone is breaking in to the dead choir director's office and the homes of his former clients. Believing the vandal to be the killer, RJ is particularly concerned about the safety of one client, the striking owner of two hair salons.