Living and Dying with Marcel Proust (Paperback)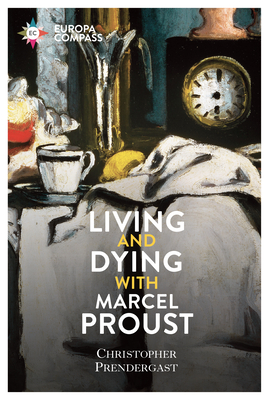 $17.00

On Our Shelves Now - Click to see location, time, and stock details
Description
---
A New York Times Editors' Choice
A Publisher's Weekly Most Anticipated Book of 2022
Living and Dying with Marcel Proust is the result of a lifetime's reading of, reflection on, and love for Proust's masterpiece, In Search of Lost Time.
One of the masterpieces of twentieth-century fiction, Proust's In Search of Lost Time describes a unique journey, combining elements drawn from the timeless narratives of great expectations and lost illusions. In this lively and entertaining book, Christopher Prendergast traces that journey as it unfolds on an arc defined by the polarities in his title: living and dying.
At once a careful contemplation Proust's masterwork and an exploration of the rich sensory and impressionistic tapestry of a lived world, Living and Dying with Marcel Proust addresses such disparate Proustian obsessions as insomnia, food, digestion, color, addiction, memory, breath and breathing, breasts, snobbism, music, and humor.
Entertaining and erudite, Prendergast's book will surely become the companion for all readers either about to reembark on Proust's three-million-word journey or setting out for the first time.
"Splendid... Reading it] feels like, say, seeing all of Venice in a gondola, seated beside a patient, smiling, all-knowing art historian."--Edmund White, The New York Times Book Review