Innovative Voices in Education: Engaging Diverse Communities (Paperback)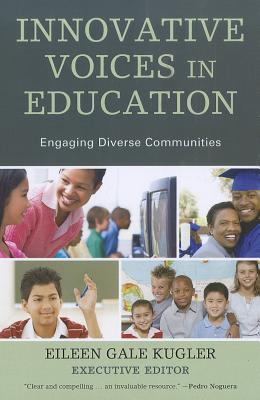 $58.00
Email or call for price.
Description
---
Diverse schools offer enriched academic and social environments, as students and families of different backgrounds and experiences provide a vibrant mosaic of insights, perspectives, and skills. To take advantage of the unique opportunities that diversity brings, schools must value and effectively connect with students and families of all backgrounds. Committed educators are taking on this challenge with gusto, engaging their diverse communities on a daily basis. This book highlights stories from around the world, as innovative teachers, educational leaders, and community activists passionately share personal accounts of their successes, challenges, and lessons learned. These are unsung heroes, doing vital work each day, with little attention beyond the appreciation of their own school communities. The 17 chapters, each by different authors with unique experiences, provide insights, strategies, and new tools that will be of value to anyone who is concerned about improving education for all. These diverse innovative voices will inform, engage, and most of all, inspire you.
About the Author
---
Eileen Gale Kugler is an advocate for the benefits that diversity brings schools, communities, and workplaces, challenging stakeholders to break through society's myth-perceptions about race and culture. She is the author of the award-winning book Debunking the Middle-Class Myth: Why Diverse Schools Are Good For All Kids.