Go Tell It on the Mountain (Compact Disc)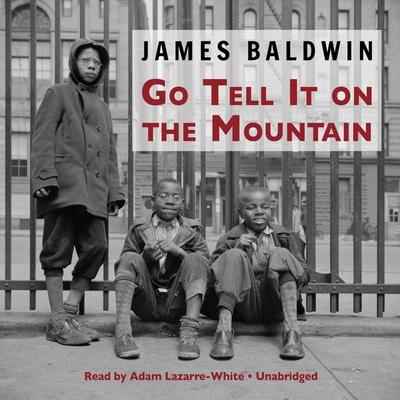 Staff Reviews
---
Incredibly smart, beloved for her writings published on Jezebel and The New Yorker, Jia Tolentino gives us a glimpse into her brilliant, trippy, and (admittedly) deeply damaged by the Internet mind. Whether she's tackling how advances in Internet technology have changd how we relate to ourselves and one another, or giving deft overviews of various scams that have created immeasurable ripple effects on contemporary times, Tolentino eill take you on an intellectual roller-coaster you'll beg to get back on.
— Malik
Description
---
James Baldwin's stunning first novel is now an American classic. With startling realism that brings Harlem and the black experience vividly to life, this is a work that touches the heart with emotion while it stimulates the mind with its narrative style, symbolism, and excoriating vision of racism in America. Moving through time from the rural South to the northern ghetto, Baldwin chronicles a fourteen-year-old boy's discovery of the terms of his identity as the stepson of the minister of a storefront Pentecostal church in Harlem one Saturday in March of 1935. Go Tell It on the Mountain is an unsurpassed portrayal of human beings caught up in a dramatic struggle and of a society confronting inevitable change.
About the Author
---
James Baldwin (1924-1987) is the author of more than twenty works of fiction and nonfiction, including "Notes of a Native Son, Another Country," and "Blues for Mister Charlie." He received many awards including the Eugene F. Saxon Memorial Trust Award, a Rosenwald Fellowship, a Guggenheim Fellowship, a Partisan Review Fellowship, and a Ford Foundation grant. He was made a Commander of the Legion of Honor in 1986.