American Inmate: The Album (Paperback)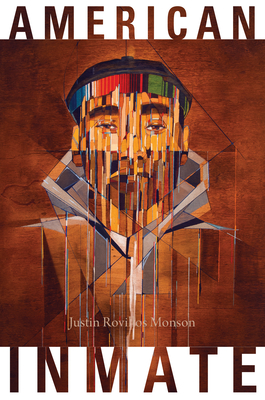 $17.00

Coming Soon - Available for Pre-Order Now
Description
---
A rigorous and defiant collection that subverts contemporary discourse and representations of incarceration, of hip-hop, and of Asian American culture and literature.

Justin Rovillos Monson's poetic voice is sharp and irreverent--improvisational yet thoughtful, musical, and tender, achieving a range of lyrical registers woven seamlessly throughout the book from the first to last poem.

Monson's work challenges his readers with uncomfortable but essential, urgent, and necessary questions: What does it mean to be in the world and yet live apart from it? What happens to the minds and bodies of those locked away? What happens to the minds and bodies of their loved ones? How can America get free? Braiding personal narrative with contemporary rap lyrics and institutional language, Monson deepens the nuances and dimensions of and within Asian American poetics, prison poetics, and hip-hop poetics with his deft and experimental writing style.

American Inmate speaks through cages, bars, walls, and borders, collapsing widespread misconceptions and stereotypes regarding incarceration, and shrinking the distance between readers on the outside and the complex interiority of an incarcerated human being. Sometimes slipping, sometimes soaring, sometimes laughing, sometimes dying, Monson's fiery debut is a fresh, moving, elucidative work that will challenge readers to think more critically about the systems that govern our lives, to imagine with compassion and inclusivity, and to settle for nothing less than a truly free future that is liberatory for all.
About the Author
---
Justin Rovillos Monson, a first generation Filipino-American artist, was the winner of the inaugural 2017 Kundiman/Asian American Literary Review/Smithsonian Asian Pacific American Center Mentorship in poetry. A love poet, he seeks in his writing to catalog the body incarcerated, to misbehave, and, most of all, to conjure a poetics of reaching. He was born and raised outside of Detroit, Michigan, in Oakland County, and is currently serving a sentence in the Michigan Department of Corrections, from which he hopes to be released in 2027.