Tegan and Sara: Modern Heartthrobs (Bibliophonic #7) (Paperback)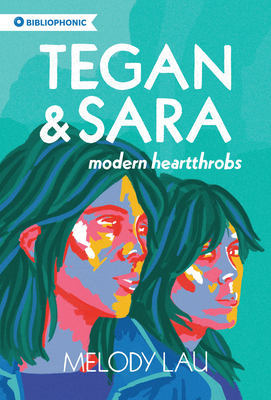 $15.95

On Our Shelves Now - Click to see location, time, and stock details
Description
---
A guide to the music and multifaceted career of Canadian artists and songwriters Tegan and Sara.
Through interviews with Tegan and Sara, their collaborators, journalists, and fans, this book explores the multifaceted career of one of music's most celebrated sister duos, from their start as Neil Young's prot g's to Canadian indie-rock purveyors and, making their riskiest transformation yet, into mainstream pop breakouts.
Coming up as grunge-loving musicians in the late '90s and early 2000s, Tegan and Sara found themselves awkwardly pushed into categories that didn't quite fit: a novelty twin sister folk act when they wanted to be taken seriously; pop when they wanted to be indie rock; and sellouts when they finally made their bid for mainstream success. As young, queer musicians who didn't see anyone else like themselves growing up (in a time where Internet access hadn't yet formed global spaces and communities for LGBTQ+ people), Tegan and Sara's path to pop stardom was filled with familiar hurdles, but no clear instructions on how to navigate things like homophobic press, niche queer audiences that wanted to claim them, or sexism at every turn.
It's a journey with ups and downs, but Tegan and Sara's perseverance--alongside a music industry and journalism world that's had to learn to confront its own biases--has helped create a musical world today that more readily accepts and embraces queer voices. Featuring continuous sonic transformations, Tegan and Sara's story is essential to Canadian music history.