Redemption in Indigo (Paperback)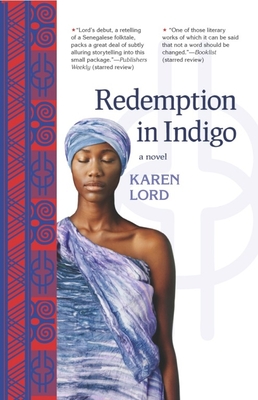 $16.00

Not In Store - Available to Special Order
Description
---
"Filled with witty asides, trickster spiders, poets and one very wise woman, 'Redemption in Indigo' is a rare find that you could hand to your child, your mother or your best friend."
--
The Washington Post
Karen Lord's debut novel won the prestigious Frank Collymore Literary Prize in Barbados, the Mythopeic, Carl Brandon Parallax, and Crawford Awards. It is an intricately woven tale of adventure, magic, and the power of the human spirit.
Paama's husband is a fool and a glutton. Bad enough that he followed her to her parents' home in the village of Makende, now he's disgraced himself by murdering livestock and stealing corn. When Paama leaves him for good, she attracts the attention of the undying ones--the djombi--who present her with a gift: the Chaos Stick, which allows her to manipulate the subtle forces of the world. Unfortunately, a wrathful djombi with indigo skin believes this power should be his and his alone.
Bursting with humor and rich in fantastic detail, Redemption in Indigo is a clever, contemporary fairy tale that introduces readers to a dynamic new voice in Caribbean literature. Lord's world of spider tricksters and indigo immortals, inspired in part by a Senegalese folk tale, will feel instantly familiar--but Paama's adventures are fresh, surprising, and utterly original.
Fantasy as a genre does not have boundaries, writes Lord. It has roots. You may call it fantasy. I call it life."
About the Author
---
Karen Lord has been a physics teacher, diplomat, part-time soldier, and academic. She is now a writer and research consultant, BSc, MSc, MPhil, PhD. Her novel Redemption in Indigo won the Frank Collymore Literary Award and the William L. Crawford Award, among others. Her novel The Best of All Possible Worlds was published internationally, and won the Frank Collymore Literary Award, RT Reviewers' Choice Award for Best Science Fiction Novel, and Locus Awards Best Science Fiction Novel. She has been nominated for the John W. Campbell Award for Best New Writer. Her latest novel is Unraveling.
Praise For…
---
This is one of those literary works of which it can be said that not a word should be changed."
Booklist *Starred Review*

Lord's debut, a retelling of a Senegalese folktale, packs a great deal of subtly alluring storytelling into this small package."
Publishers Weekly *Starred Review*

Adventure, mystery, familial relations, discourse of power, ananse, the spirit world."Kamau Brathwaite (Born to Slow Horses)

Drawing on a multicultural mélange of narrative traditionsboth oral and writtenthis Barbadian author surprises. She tap dances across the conventional, using it to make spirited sounds."
Foreword Reviews

"Lord weaves fantasy into an implied history of the world to reflect on the use of power and human choice."--Carl Brandon Society Blog