Joshua and the Spider (Hardcover)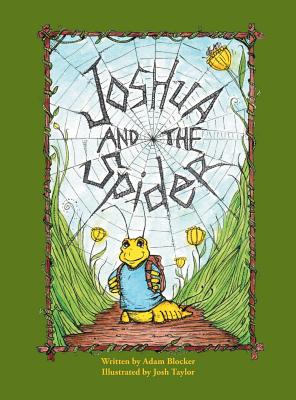 Available to order- email info@loyaltybookstores.com
Description
---
Constable Ant was silent for a moment, thinking hard as he stared into the distance. Then he jumped to his feet, puffed out his chest, and exclaimed, "This is a job for Captain Sting and his Yellow Jacket Squadron "
This is a story of faithful friendship, heroism, parental love, and obedience. Inspired by authors such as Beatrix Potter (The Tale of Peter Rabbit), Maurice Sendak (Where the Wild Things Are), and Antoine de Saint-Exup ry (The Little Prince), Adam Blocker and award-winning illustrator Josh Taylor set out to take you and the child in your life on an adventure, fraught with the seemingly eternal perils of childhood.
Joshua is a young caterpillar that does not understand his parents' warnings of danger. He decides he knows best and sets out on a daring adventure to prove to everyone that he is entirely capable without guidance from the wiser, older, and more experienced. Along the way, he encounters the deceptive Banana Spider, Mala Femina; he discovers what true faithfulness is; he witnesses daring bravery from a lost cause; and he discovers that true parental love isn't always a shower of kisses. This story is sure to keep your child engaged as it is filled with an adventure around every tall blade of grass
If you are looking for a book to read to your child over several sessions, this is it
Intended for boys, age six to ten.