Omma, Sea of Joy and Other Astrological Signs (Paperback)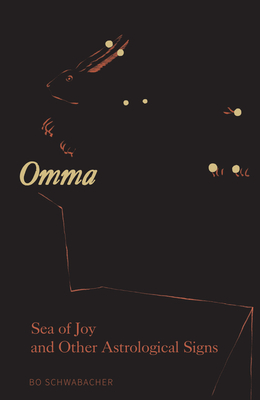 $18.00
Email or call for price.
Description
---
Poetry. Asian & Asian American Studies. Bo Schwabacher's OMMA, SEA OF JOY AND OTHER ASTROLOGICAL SIGNS is a book of equal parts defiance and grief. The Korean adoptee narrator speaks from a place often heavy with silence. Short lines suspended in white space speak to the tenuous grip, the narrow stairs that allow the narrator to contain herself, with great effort. Madness, spiritual cannibalism, and grief are ritualized, even washed here; each poem seems to bleed and then purify what was invoked in the last. These poems are exquisite--spiritual drama inside the charged theater of language.--Sun Yung Shin.