Brokenhearted - The Power of Darkness (Touched #3) (Paperback)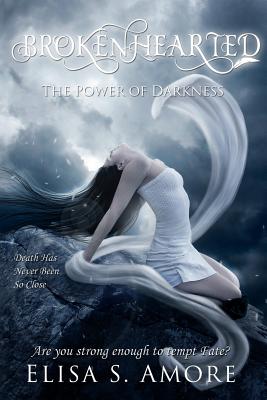 Available to order- email info@loyaltybookstores.com
Other Books in Series
This is book number 3 in the Touched series.
Description
---
How brave do you have to be to face your worst fears?
Nightmares. Premonitions. Dark Secrets.
DEATH HAS NEVER BEEN SO CLOSE.
How can you go on living if the person you love is gone? Consumed by grief and remorse, Gemma Bloom wonders that day after day. Evan defied the laws of Fate to save her, paying dearly for his disobedience: falling into the trap laid by an Angel of Death, he was poisoned by Gemma's own lips. Since that accursed kiss, she has been inconsolable, tormented by nightmares and hallucinations in which Evan is tortured by invisible hands.
Just when Gemma believes she's losing her mind, a deep, seductive evil begins to entwine itself around the fragments of her broken heart. Horrified at first, Gemma finds herself gradually drawn to this new emotion. A terrible, mesmerizing power seems to be growing inside her, threatening to take possession of her soul. Tormented by frightening premonitions and dangerous secrets, Gemma will have to summon all her courage if she wants to challenge Fate and resist the power of darkness.

With her elegant style and intense prose, Elisa S. Amore leads us down a path paved with unbreakable bonds and fatal betrayals, forbidden realms and extreme sacrifices. An unforgettable adventure.

A journey through dark, forbidden worlds, beyond the limits of fear.
Are you strong enough to tempt Fate?