Irresistible Trouble (Paperback)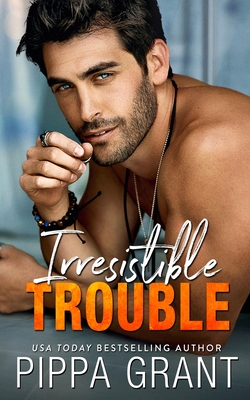 $20.99

Not In Store - Available to special order for pickup or ship. For even speediest shipping we suggest our Bookshop.org page!
Description
---
I, Cooper Rock, baseball god, worshipper of women, hometown hero, beloved son and brother, and owner of a well-deserved ego, have always reached for the stars. Usually in baseball.
In love? Nah. When you've played the field as much as I have and haven't been bit by the bug, you're immune.
Or so I thought until she walked back into my life.
Waverly Sweet. Pop music sensation. Universally beloved for good reason. She's freaking awesome. Kind. Funny. Talented. Sexy as hell. Real. And still completely out of my league.
But I have been hit by the Waverly Sweet tour bus of love, tumbled head over heels, and come up in a field of Waverly-scented roses. This is it. She's my one and only, and this time, I won't screw it up.
I'm cleaning up my reputation. I'm ignoring the doubters. I'm channeling everything I have into proving to her that I can be the man she deserves.
No matter what else I have to sacrifice for love.
Including baseball.
Irresistible Trouble is a hilarious home run of a romcom about a baseball player whose ego is catching up to him, a pop star who's a bit of a hot mess when the cameras aren't looking (and sometimes when they are), and the kind of family and teammates that everyone deserves... in small doses. While this laugh-out-loud romance stands alone with a sweet-swoony HEA, you won't go wrong if you dive into the entire Fireballs series, starting with Jock Blocked, first. And for more Cooper Rock cameos, check out Master Baker (a standalone featuring Cooper's brother) and the Bro Code series.