Lambs of Men (Paperback)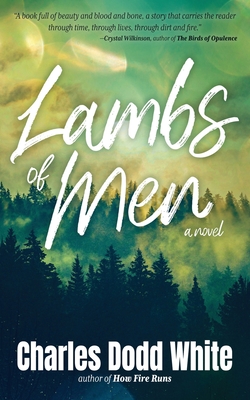 $14.95

Not In Store - Available to Special Order
Description
---
Reeling from his memories from the battlefields of Europe in World War I, Marine Corps Sergeant Hiram Tobit returns to the remote Appalachian mountains of his youth to recruit a new generation of woodsmen to serve the nation's armed forces. His native country, however, is fraught with memories of a dead brother, a drunken father, and a mother dead by her own hand. Still, there is grace to be found in the insular mountain community, and when Hiram meets a young single mother and a daughter who is every bit the child of nature, he sees a chance to generate a new kind of family pointing toward the promise of peace. A sudden bloody act of madness ruptures this hope, however, and the small town comes together to seek justice. Hiram and his estranged father Sloane ride out to find the murderer and bring him back to stand trial. The father and son's journey through the wilderness calls up ghosts of the past, so that each man must come to terms with his own guilt in a world searching for innocence. Both mythic and immediate, Lambs of Men explores the cost of duty and sacrifice and the ultimate desire for lasting redemption.
Praise for LAMBS OF MEN
"Charles Dodd White has written this rich novel of the mountains as though he's been saving every word of it for a lifetime. A book full of beauty and blood and bone, a story that carries the reader through time, through lives, through dirt and fire."
-Crystal Wilkinson, author of THE BIRDS OF OPULENCE
"An elegant structure for a grim psalm."
-Rob Neufeld, Asheville Citizen-Times