Tomorrow, and Tomorrow, and Tomorrow (Paperback)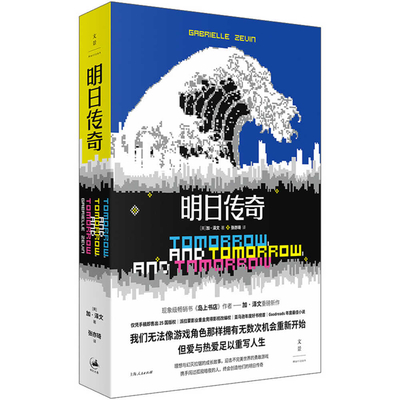 Staff Reviews
---
Spanning thirty years of friendship, creative partnership, love, betrayal, and everything in between, Tomorrow, and Tomorrow, and Tomorrow is easily one of my favorite books of the year. The deep dive into video game design made my 80s kid heart soar! While you don't need to know about video games to appreciate this beautifully written book, gamers who have loved books like Ready Player One or The Amazing Adventures of Kavalier and Clay will find that same sense of nostalgia and connection here. Tomorrow is a literary page turner that will make you feel all the feels for characters that will stay with you.
— Christine
"If I loved you less, I might be able to talk about it more."—Mr. Knightley to Emma, and also me every time I try to explain this stunning novel.
Tomorrow is about video games, yes, but it's about so much more: making art; the joys and frustrations of creative partnership; friendship that spans decades, betrayals, triumphs, and tragedies; and love. Hands down my favorite book of 2022!
— Amy
July 2022 Indie Next List
---
"I am deeply mourning finishing this book. Zevin has masterfully created a love story for friendship that will stay with me. While the characters were imperfect — so, strikingly human — following this span of 30 years left me wanting more."
— Vina Castillo, Kew & Willow Books, Kew Gardens, NY