Geisha, a Life (MP3 CD)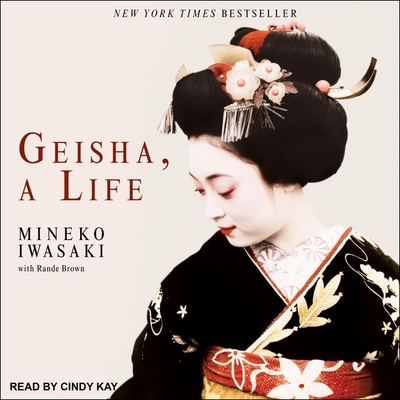 $19.99
Email or call for price.
Description
---
Celebrated as the most successful geisha of her generation, Mineko Iwasaki was only five years old when she left her parents' home for the world of the geisha. For the next twenty-five years, she would live a life filled with extraordinary professional demands and rich rewards. Through great pride and determination, she would be hailed as one of the most prized geishas in Japan's history, and one of the last great practitioners of this now fading art form. In Geisha, a Life, Mineko Iwasaki tells her story, from her warm early childhood, to her intense yet privileged upbringing in the Iwasaki okiya (household), to her years as a renowned geisha, and finally, to her decision at the age of twenty-nine to retire and marry, a move that would mirror the demise of geisha culture. Mineko brings to life the beauty and wonder of Gion Kobu, a place that existed in a world apart, a special realm whose mission and identity depended on preserving the time-honored traditions of the past. Geisha, a Life is the first of its kind, as it delicately unfolds the fabric of a geisha's development. Told with great wisdom and sensitivity, it is a true story of beauty and heroism, and of a time and culture rarely revealed to the Western world.